Speexx Expert
Combine flexible online language learning with live communication skills training in the virtual classroom and personal expert coaching. Your personal native-speaking coach will provide individual feedback and push you towards reaching your language goals.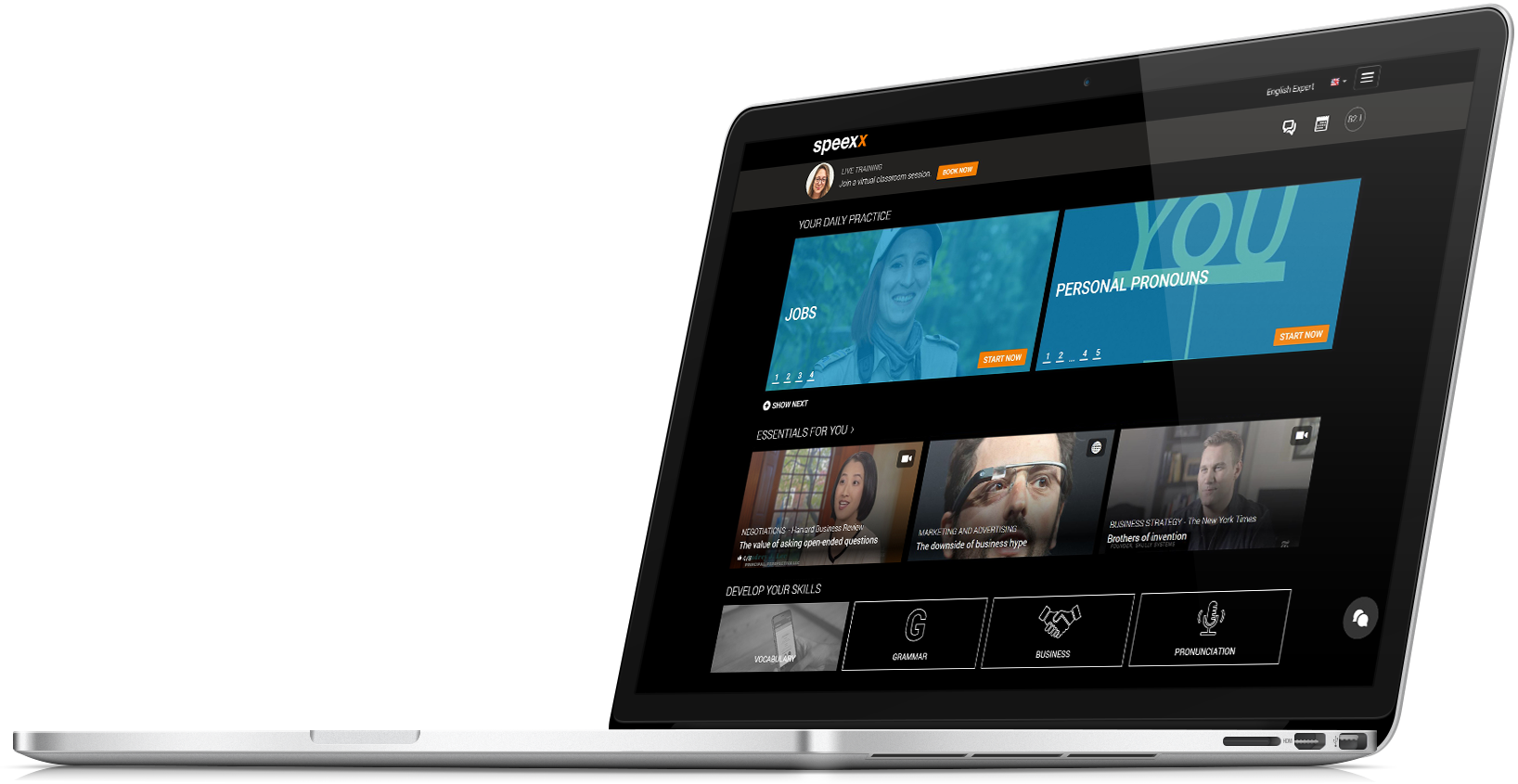 This language combination is currently not available. Please choose a different course or translation language.
Your benefits at a glance
In your daily work, strong communication skills are key. Being able to communicate well in a foreign language speeds up processes, improves your relationship with international colleagues and boosts your long-term career prospects.
Focus on business communication: Improve your skills in order to become faster and more efficient in your daily tasks.
Specific content related to your industry, company and department, instantly usable.
Your personal coach constantly adjusts your training to match your needs and expectations.
Your coach evaluates your results, offers motivation and adjusts your learning path as you progress.
Personal coaching: intensive support by your coach, regular assignments and target checks.
VideoLab for online presentation practice.
Writing skills training with individual corrections.
Live communication in the virtual classroom with expert coaches and fellow users. Book flexibly to fit in with your personal schedule (12 sessions).
Online learning solution: Practice listening and reading comprehension, vocabulary, grammar and pronunciation.
Video exercises and articles from renowned publishers such as The New York Times, Harvard Business Review, and Euronews.
Speexx Community: Discuss current topics with other learners from around the world.
Certificate based on the globally recognized CEFR level system.